Shop our bestseller - the baby bath lilo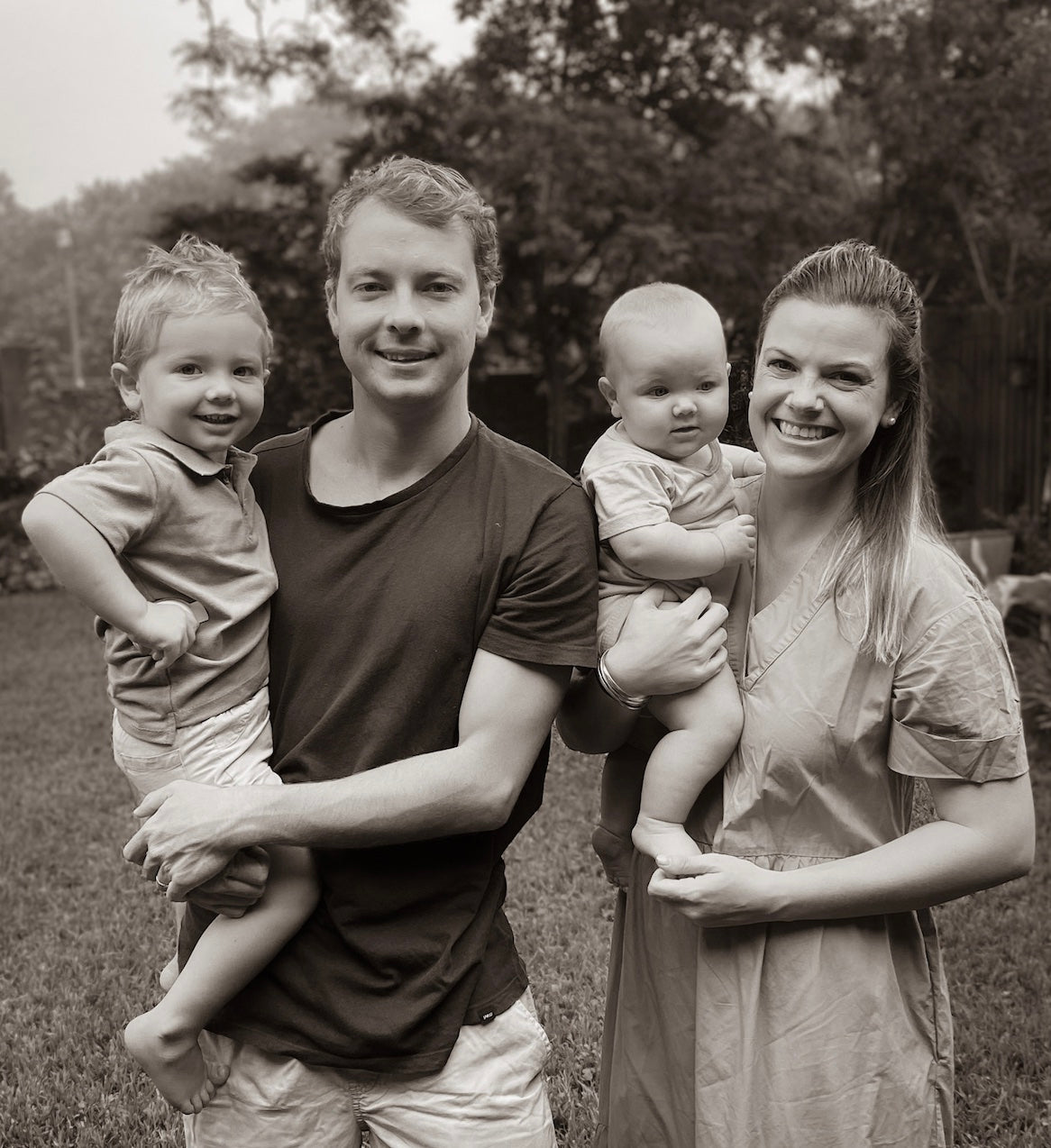 For moms, by moms.
Moms – the greatest and most underrated superheroes of all time.
So when our founder, Bear, became a mama herself back in 2020, she knew she wanted to help make their lives (and her own) a little easier. So when "old school" bath time in the basin just didn't cut it with her
newborn, Oliver, she knew she had to find a way to make it the blissful, bonding experience she'd read about in one of many, MANY, parenting books…
Whilst Ollie napped, his mama started playing around on her sewing machine and before she knew it, she'd created a floating baby bath lilo and Little Bear was born! Flash forward to today and we're still helping loads of moms (and dads) keep their little ones happy during their bath, playtime, bedtime, and beyond.
Although our baby bath lilo started our business and is still our biggest seller, we've expanded to add a few more essentials that make for happy babes and parents alike. These include facecloths, hooded towels,
toddler and baby pyjamas, mom night shirts, baby sleep sacks and even a rocker… But our range is always evolving. Our signature, locally-made baby bath lilos can now be found in some of the nation's biggest retailers, proving that Little Bear can indeed do big things. We find great joy in adding more and more to the Little Bear offering. It's why you'll often spot new releases in line with your growing needs and the latest trends.
As a family-run business and now as a mother of two (yes, she was brave enough to add another, a daughter Annabelle, to the mix), we've all found a deep passion for products and baby bath accessories that make a real difference in the homes and lives of the little ones we love most. Because nothing beats knowing that our babies are happy (and that they won't be screaming blue murder when bath
time comes…)
From our home to yours, we thank you for supporting local and for being part of the Little Bear story.